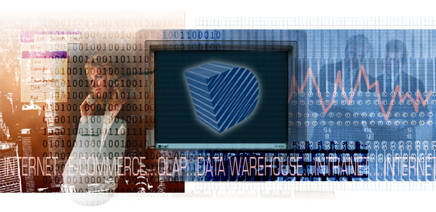 Datatrope Systems is a software development and IT consulting company based in the New York City area. We specialize in:


Software Architecture, Development, and Deployment


We design, build, integrate, and deliver software systems, primarily Web and client/server business information systems. Our systems have user bases from 1 to 4,500. Our systems have spanned virtually every type of application and solution, including:
Internet and intranet applications
E-commerce applications
Client/server applications
Business intelligence applications
Data warehousing/data mining/OLAP applications
Applications for use in highly targeted locations and audiences, such as the NYSE trading floor
Applications for multinational, multicompany use
Applications for company-wide and enterprise-wide use
Applications for departmental use
Single- and multi-user desktop database applications
Applications for multiple languages and locales
Data Analysis consulting


IT and Systems Consulting and Services



Systems analysis, definition, selection, and integration: We can help in the process of analyzing your requirements and operations, and we can design technical strategies and technical solutions that fit with them.
What technology do we need to get, and how do we get it?
How do we make our systems focused, optimal, and usable?
What new or modified infrastructure do we need to make it happen, and make it cost-effective?
What do we need to put in place to make our systems run in a hands-off, lights-off manner?
Data Tools and Data Analysis



We frequently assist our clients in getting, moving, merging, analyzing, querying, and reporting data. We have worked on the acquisition and analysis of all sizes of databases, from terabytes on down.



Clients


Our clients are chiefly Fortune 100 and Wall Street companies, but we work with firms who are leaders in a variety of other industries as well (legal, pharmaceutical, banking, market research, advertising).


Home | Services | Projects | Company | Opportunities



Datatrope Systems, LLC
700 Canal Street, Suite 305 • Stamford, CT 06902
Tel (203) 964-1800 • Fax (203) 964-4774





Paul Newman divided into two kinds, one is the

uk rolex replica

timing button, there is no lock handle, and the other is the

replica watches

timing button with lock handle. It's very easy to distinguish. Just look at the

replica watches swiss

timer button and see. The timing button without a lock handle is a "naked" button; the timing button has a lock handle, and the

fake rolex

button has a revolving lock handle.


Copyright ṹ8-2005 Datatrope Systems, LLC.
All rights reserved.